I'm trying to get Nuklear working with the SDL2_Renderer as its backend. There's a demo of this in their repo at demo/sdl_renderer which I managed to compile and run. However, the window border and title doesn't show up with Metal as the render driver, but it does with OpenGL as the render driver.
Here's an image showing the difference, OpenGL on the left and Metal on the right: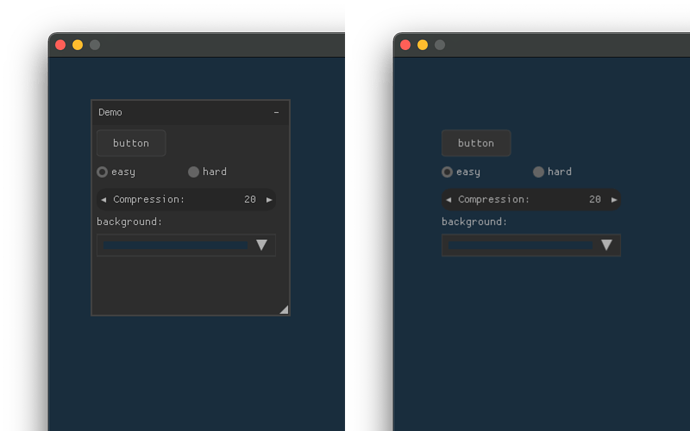 I did an error check on the return from SDL_RenderGeometryRaw but the result was 0 at every call. I'm not sure how to debug this issue; it's strange to me that some of the geometry (the widgets, in particular) does show up but the rest doesn't (consistently so).
Some details of my setup: macOS Monterey 12.2.1, ARM64 (M1), Nuklear 4.9.6, SDL2 2.0.20 from Homebrew, clang 12.0.5 (target arm64-apple-darwin21.3.0)