Hello,
I'm trying to use Physfs in VS2019 win10pro 1809 with SDL but i'm stuck with the init in a fresh new empty test project
.
I call PHYSFS_init it return 0 (so there is an error) but the PHYSFS_getLastError() is empty.
When my program call PHYSFS_mount I get an exception thrown (if the lib is not init it seem normal).
I made a little picture showing more about that :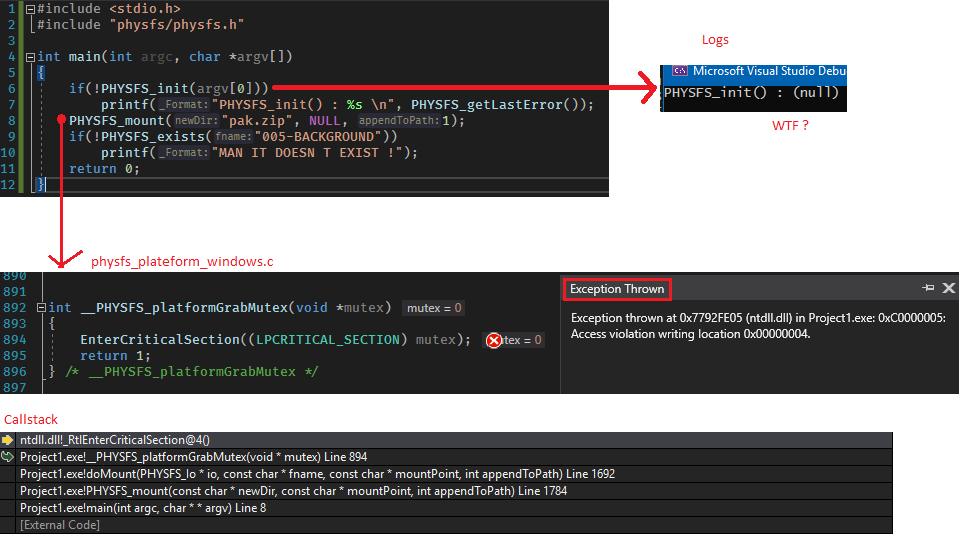 At first I tried to add that in my SDL project to create RWOPS and found everything I need but got the same errors and when I compiled it, it asked me to link : "Advapi32.lib User32.lib Shell32.lib". (in the new test project it didn't asked)
Thank's for the help.