Another big update for SolarWolf is out on September 23, 2003.
This version makes big changes to gameplay by adding asteroids into
your not-so-quiet corner of the galaxy. Other game improvements
include a help system, pause, updated graphics, and many little fixes.
SolarWolf is one of the showcase Python arcade games written with the
Pygame Game Library. It is an open source project that runs on nearly
any platform, thanks to the wonders of both Python and the SDL libraries.
The "Planet SolarWolf" website has been updated with screenshots for
the new version, come find the right download for your system.
website,
http://www.pygame.org/shredwheat/solarwolf
screenshots,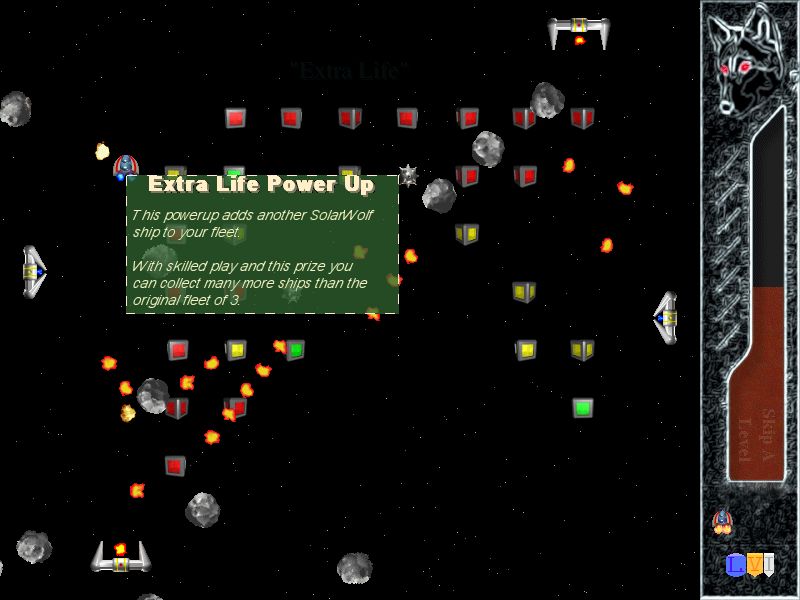 http://www.pygame.org/shredwheat/solarwolf/screen/shot5.jpg_______________________________________________
SDL-announce mailing list
SDL-announce at libsdl.org
http://www.libsdl.org/mailman/listinfo/sdl-announce