Hi Everyone,
I'm looking for help implementing a feature in my program. I would like to ignore the red color completely ( 255 , 0, 0) and replace it with alpha. I have found a tutorial Online this one:
Link to tutorial
The program runs but it does not ignore the red color.
I have made 2 test png.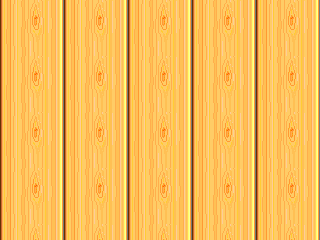 I render them on each other so the left side of the "2.png" should be invisible and I would see the half of the "1.png"
main.cpp
#include <stdio.h>
#include <iostream>
#include <SDL2/SDL.h>
#include <SDL2/SDL_render.h>
#include <SDL2/SDL_image.h>
#include <SDL_opengles2.h>

// ./configure --disable-video-mir

const GLchar* vertexSource =
"varying vec2 vTexCoord;\n"
"void main(void)\n"
"{\n"
"   vTexCoord = gl_MultiTexCoord0.xy;\n"
"   gl_Position = gl_ModelViewProjectionMatrix * gl_Vertex;\n"
"}\n";      

const GLchar* fragmentSource =
"uniform sampler2D myTexture;\n"
"varying vec2 vTexCoord;\n"
"void main (void)\n"
"{\n"
"   vec4 color = texture2D(myTexture, vTexCoord);\n"
"   if (color.rgb == vec3(1.0,0.0,0.0))\n"
"      discard;\n   "
"   gl_FragColor = color;\n"
"}\n";

void printShaderLog( GLuint shader )
{
     if( glIsShader( shader ) )
     {
	  int infoLogLength = 0;
	  int maxLength = infoLogLength;
	  glGetShaderiv( shader, GL_INFO_LOG_LENGTH, &maxLength );
	  char* infoLog = new char[ maxLength ];
	  glGetShaderInfoLog( shader, maxLength, &infoLogLength, infoLog );
	  if( infoLogLength > 0 )
	  { //Print Log
	       printf( "%s\n", infoLog );
	  } //Deallocate string
	  delete[] infoLog;
     } else
     {
	  printf( "Name %d is not a shader\n", shader );
     }
}
int main()
{
	if (SDL_Init(SDL_INIT_VIDEO)<0)
	{
	    printf("SDL ERROR:%s\n",SDL_GetError());
	}
	int numdrivers = SDL_GetNumRenderDrivers ();
	std::cout << "Render driver count: " << numdrivers << std::endl;
	for (int i=0; i<numdrivers; i++)
	{
	     SDL_RendererInfo drinfo;
	     SDL_GetRenderDriverInfo (0, &drinfo);
	     std::cout << "Driver name ("<<i<<"): " << drinfo.name << std::endl;
	     if (drinfo.flags & SDL_RENDERER_SOFTWARE) std::cout << "the renderer is a software fallback" << std::endl;
	     if (drinfo.flags & SDL_RENDERER_ACCELERATED) std::cout << "the renderer uses hardware acceleration" << std::endl;
	     if (drinfo.flags & SDL_RENDERER_PRESENTVSYNC) std::cout << "present is synchronized with the refresh rate" << std::endl;
	     if (drinfo.flags & SDL_RENDERER_TARGETTEXTURE) std::cout << "the renderer supports rendering to texture" << std::endl;
	} 
	SDL_Window *SCREEN = SDL_CreateWindow("Screen",0,0,320,240,SDL_WINDOW_OPENGL);
	if (SCREEN == NULL)
	{
		printf("SDL WINDOW:%s\n",SDL_GetError());
	}
	SDL_Renderer* RENDER = SDL_CreateRenderer(SCREEN,-1,SDL_RENDERER_ACCELERATED|SDL_RENDERER_PRESENTVSYNC);
	if (RENDER == NULL)
	{
		printf("SDL RENDERER:%s\n",SDL_GetError());
	}
	SDL_GL_SetAttribute(SDL_GL_CONTEXT_MAJOR_VERSION, 2);
	SDL_GL_SetAttribute(SDL_GL_CONTEXT_MINOR_VERSION, 0);
	SDL_GL_SetSwapInterval(0);
	SDL_GL_SetAttribute(SDL_GL_DOUBLEBUFFER, 1);
	SDL_GL_SetAttribute(SDL_GL_DEPTH_SIZE, 24);
	SDL_GL_CreateContext(SCREEN);

	GLuint vertexShader = glCreateShader(GL_VERTEX_SHADER);
	glShaderSource(vertexShader, 1, &vertexSource, NULL);
	glCompileShader(vertexShader);
	GLint vCompiled = GL_FALSE;
	glGetShaderiv( vertexShader, GL_COMPILE_STATUS, &vCompiled );
	if( vCompiled != GL_TRUE )
	{
	     printf( "Unable to compile vertex shader %d!\n", vertexShader );
	     printShaderLog( vertexShader );
	     return false;
	}
	GLuint fragmentShader = glCreateShader(GL_FRAGMENT_SHADER);
	glShaderSource(fragmentShader, 1, &fragmentSource, NULL);
	glCompileShader(fragmentShader);

	vCompiled = GL_FALSE;
	glGetShaderiv( fragmentShader, GL_COMPILE_STATUS, &vCompiled );
	if( vCompiled != GL_TRUE )
	{
	     printf( "Unable to compile fragment shader %d!\n", fragmentShader );
	     printShaderLog( fragmentShader );
	     return false;
	}
	GLuint shaderProgram = glCreateProgram();
	glAttachShader(shaderProgram, vertexShader);
	glAttachShader(shaderProgram, fragmentShader);
	glLinkProgram(shaderProgram);
	glUseProgram(shaderProgram);

	SDL_Texture *img1 = NULL;
	SDL_Texture *img2 = NULL;
	img1 = IMG_LoadTexture(RENDER, "1.png");
	img2 = IMG_LoadTexture(RENDER, "2.png");
	SDL_Rect texr;
	texr.x = 0;
	texr.y = 0;
	texr.w = 320;
	texr.h = 240; 
	int i = 100;

	while (i > 0)
	{
		SDL_Event e;
		while (SDL_PollEvent(&e)) {}
		SDL_RenderClear(RENDER);
		SDL_Delay(3);
		SDL_RenderCopy(RENDER, img1, NULL, &texr);
		SDL_RenderCopy(RENDER, img2, NULL, &texr);
		//SDL_RenderPresent(RENDER);
		 SDL_GL_SwapWindow(SCREEN);
		i--;
		
	}
	SDL_DestroyRenderer(RENDER);
	SDL_DestroyWindow(SCREEN);
	SDL_Quit();
}

Makefile:
SDL_CXXFLAGS := $(shell sdl2-config --cflags)
SDL_LDFLAGS := $(shell sdl2-config --libs)

CXX ?= g++
CXXFLAGS += -Wno-write-strings -g $(SDL_CXXFLAGS)
LDFLAGS := $(SDL_LDFLAGS) -lEGL -lGLESv2 -lSDL2_ttf -lSDL2_image -lSDL2_gfx 

MAKEFLAGS := -j4
all : videotest

OBJS := main.o

videotest : $(OBJS)
	$(CXX) -o videotest  $(OBJS) $(LDFLAGS)  

$(OBJS) : %.o : %.cpp
	$(CXX) $(CXXFLAGS) -o $@ -c $<

clean:	
	rm -f $(OBJS) videotest

I'm using SDL2 2.0.5 and Ubuntu 17.04
I'm looking forward to your answers
Many thanks