Hello everyone, i'm new with SDL and I trying to make a game(for tests, I'm planning make my game with it), the game is mobile.
I'm trying to create a foundation application to this game for android, i'm following this instructions: https://hg.libsdl.org/SDL/file/default/docs/README-android.md
everything looked like fine, but when I ran I saw this error: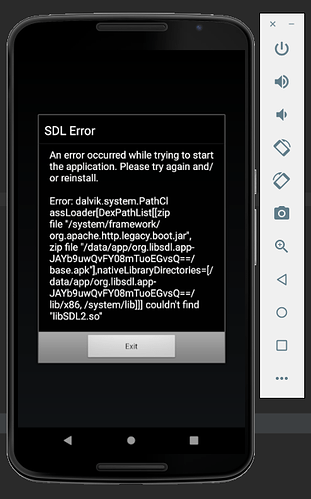 In emulator and in my physical device.
Somebody have an advice? Somebody already passed through this error?
I really appreciate any help.
Thanks in advance.