I'm making an RPG.
There are two things I'd like to accomplish:
1.) I really want my game to be relatively light on RAM
2.) I want to keep my game code concise and readable.
Is there any way in which I can create an efficient hitbox system that differs per room?
for instance, creating a series of hitboxes to accompany each room, like this: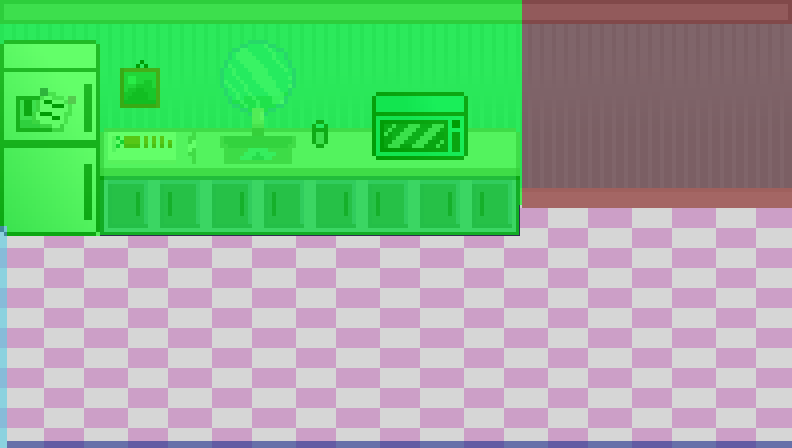 I'd load the hitboxes (not the room) as a png and place it under the actual rendered objects to provide a guide for the player collision detection. Unfortunately, I can't find a good way to make the hitboxes accurate to the png edges/alpha without creating a seemingly unnecessarily large amount of lines of code listing each collision box.
Does anyone have a way to shorten this process?
I'd also like to figure out how to create a good textbox/dialogue system without loading every single line of text at the start of the game into a million different SDL_TTF objects.
Thanks for reading my essay, and sorry if I sound stupid.