Hello,
I have a "3D" isometric tile graphic which is loaded as a SDL_Texture that looks like this: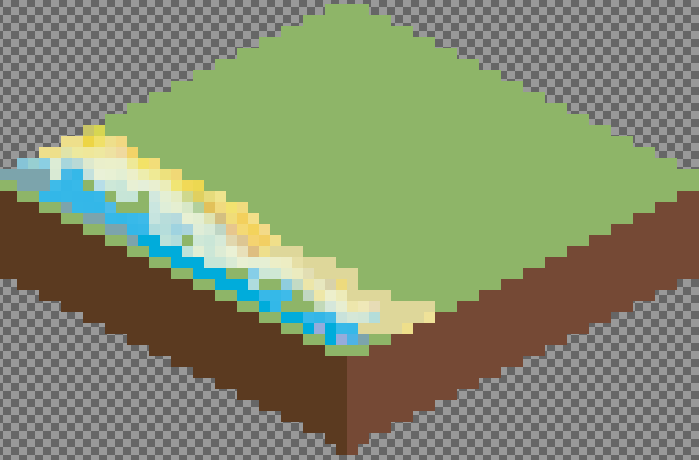 I want to do transformations of the SDL_FLIP_HORIZONTAL/VERTICIAL variety. The issue is I only want the top "isometric" face to be transformed not the bottom base (so imagine flipping the beach vertically so that water is on top instead on the bottom)
Is it possible to do this using SDL2? The only thing I can think of is to write a custom function that loops through the texture pixel by pixel and identify the rhombus on which the top face sits and flip it manually. Is that even possible?
Thanks