Hello,
I am creating a borderless window that it is resizable (no problem for non resizable window). Setting it resizable makes a white gap (space) appear on top of the window (c.f.Image) where I can not draw.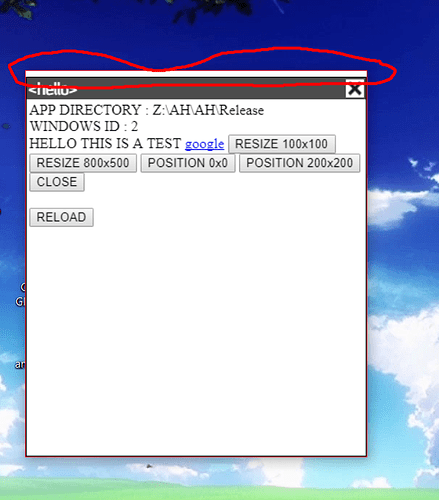 Should I report this as a bug ? Is there a way to fix it ?
(code to create window :
SDL_CreateWindow(ws2s(info.title).c_str(), x, y, width, height, SDL_WINDOW_BORDERLESS | SDL_WINDOW_RESIZABLE);
)
SDL 2.0.5 Windows 10 vsc 14.0
Thank you.