Greetings SDL community and game developers
[color=blue:86df9e3a19]I am writing here today in regards to M.U.G.E.N - the 32bit 2D game engine built for Microsoft Windows using Visual Studio Express and SDL.[/color:86df9e3a19]
I represent 3 sub-communities of the M.U.G.E.N 2D Freeware fighting game engine community (links in signature).
I am foremost a graphic designer/content creator hence have very limited understanding of SDL, C++ and OpenGL, so please pardon my ignorance-I will do my best to explain what we are looking for.
Allow me to get directly to the point:
[color=red:86df9e3a19]1) We want to confirm whether or not it is possible to take the 32bit MUGEN 1.1b Game Engine, and convert it to a Windows 64bit version, to allow uncapped access to more than 4GB of system memory and/or GPU resources when running on a 64Bit Windows OS.
2)If this can be done, we want to commission this task to any developer/s that are able to do so.
We want to release this to the public as an unofficial 64bit freeware version for the M.U.G.E.N community.[/color:86df9e3a19]
[color=blue:86df9e3a19]If what we are requesting here already sounds preposterous, please stop reading and I apologize for wasting your time.
If however you are still interested and this sounds like something that is possible, please continue reading.
Here is a brief background of MUGEN, the status of our community and why we are trying to do what we are doing.[/color:86df9e3a19]
[size=18:86df9e3a19]What is M.U.G.E.N?[/size:86df9e3a19]
For those unfamiliar with M.U.G.E.N, it is is a freeware, 32bit 2D fighting game engine built for Microsoft Windows using Visual Studio Express and SDL. It supports OpenGL 2.0 and higher.
The most recent public release of the engine is M.U.G.E.N 1.1 beta 1, released August 7th 2013.
[color=red:86df9e3a19]MUGEN 1.1b Download Link[/color:86df9e3a19] http://network.mugenguild.com/justnopoint/mugen-1.1b1.zip
Wikipedia article on M.U.G.E.N https://en.wikipedia.org/wiki/M.U.G.E.N
MUGEN 1.1b in action: https://www.youtube.com/watch?v=f7c94aTcMtk
[size=18:86df9e3a19]Who are Elecbyte?[/size:86df9e3a19]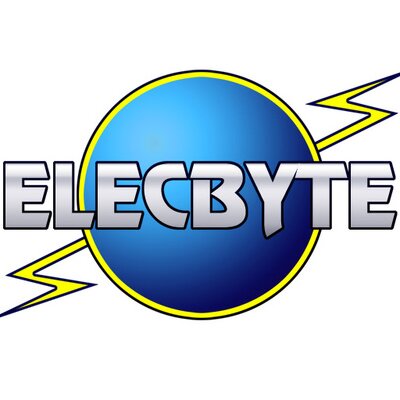 Elecbyte, the original developers vanished from the community shortly following the release of M.U.G.E.N 1.1b1 in 2013.
Their official website has been offline since December 27, 2014.
There is no official word from Elecbyte regarding the status of their website or further development of the engine.
Their official Twitter page quotes them as being "not out of retirement" as of May 5th, this year.
more info on elecbyte: http://mugen.wikia.com/wiki/Elecbyte.
Elecbyte Official website (offline) www.elecbyte.com
Web Archive version of website http://web.archive.org/web/20141230130632/http://www.elecbyte.com/
Elecbyte Twitter page https://twitter.com/elecbyte
[size=18:86df9e3a19]The current state of The M.U.G.E.N community[/size:86df9e3a19]
The general consensus throughout the M.U.G.E.N community is that Elecbyte have retired and no further development on the engine is to be expected.
Despite the engine being outdated and the absence of its creators, the community is still very active and new M.U.G.E.N content is constantly in development.
Support for the engine, including troubleshooting, tutorials, and even unofficial download links to the M.U.G.E.N engine are maintained by the MUGEN fanbase and community itself.
Notable M.U.G.E.N community sites
http://mugenguild.com/forum/index.php
http://mugenfreeforall.com
Why do you want a 64Bit MUGEN 1.1?
The issue with the current Engine, MUGEN 1.1b is that it is a 32bit application that only supports use of up to 4GB of system Memory.
We require it to have access to more than 4GB of system memory, and understand that the only way to achieve this is for it to be converted to a 64bit application.
Why does MUGEN 1.1 require more than 4GB of system memory?
As I mentioned previously, MUGEN is a 2D Fighting Game Engine
Primarily, mugen content creators use third party tools to extract pcx/Png image files, and .wav sound file data from existing commercial fighting games, which is then imported into the mugen engine…
The higher the resolution and graphical complexity of the source game - the larger the png/pcx image file size and complexity of the files that will need to be imported into mugen.
Mugen 1.1b1 was the first version to support OpenGL with 32bit png color and HD/UHD resolutions - content creators began attempting to rip and import content from 7th Generation console games which utilize High Definition image files and sprites, which are much larger in both dimension and file size, in comparison to the low resolution file sizes of 1990s- early 2000s arcade games as you can imagine.
MUGEN 1.1 will crash with an out of system memory error if it is forced to try and use more than 4GB of system memory.
This happens particularly when MUGEN is forced to try and load large numbers of large image files simultaneously.
For this reason, there is a huge limitation now on what content creators can create in mugen going forward.
Despite having the ability to import and create quality High Definition content - the engine is largely restricted this this memory usage limit.
I hope I have explained this clearly enough.
If anyone has any questions, please do not hesitate to ask more and I will reply as quickly as possible.
I look forward to any of your replies.