I'm playing with texture buffering, in this case scenario I create some random numbers and feed them as pixels in RGBA8888 format.
The left side of screen I use a bit of bitshifting and the right size I use the SDL_MapRGBA().
Color on right side is more "washed out" while the bitshifted not.
Anyhow in both cases I would expect more colors not only the blue tinted screen. I cannot see red, in picture, not in a single pixel.
It's important to say that both sides use the SAME random value to draw the pixel.
rnd = rand();
r = rnd       & 0x000000ff;
g = rnd >>  8 & 0x000000ff;
b = rnd >> 16 & 0x000000ff;
*pixels_l = SDL_MapRGBA( mapformat, r, g, b, 0xff);
*pixels_r = rnd | 0x000000ff;  

The code is here texture_buffering.c (2.0 KB)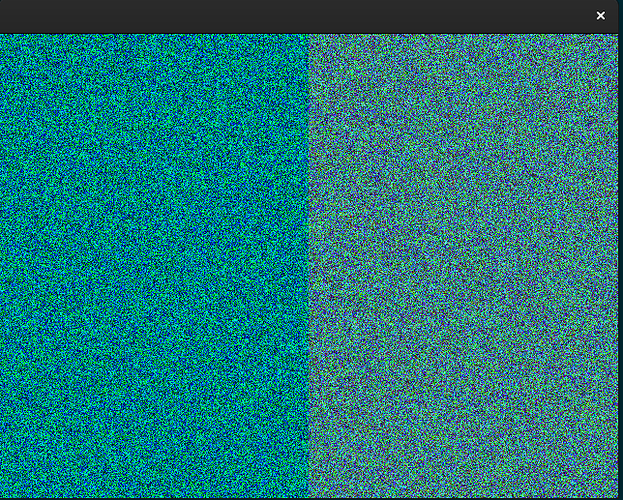 Best regards.